PLASTIC HINGED BELT CONVEYOR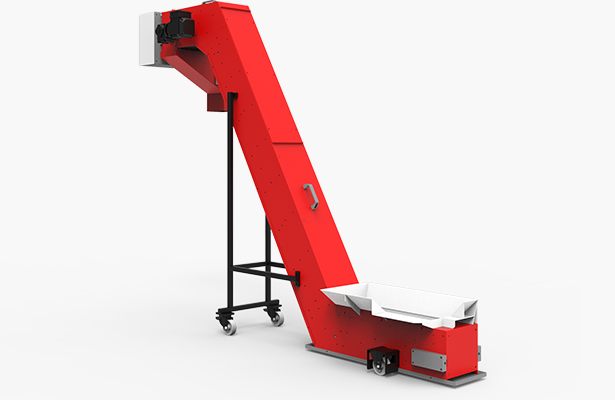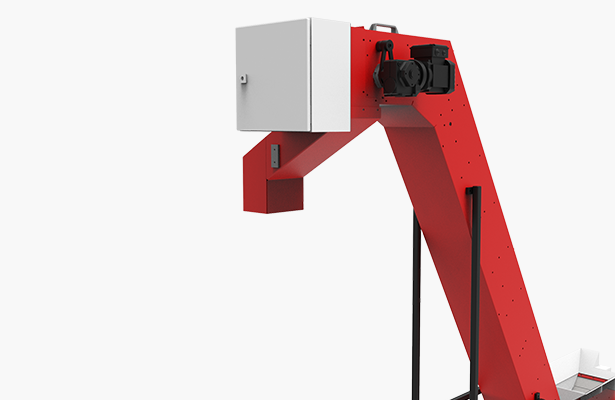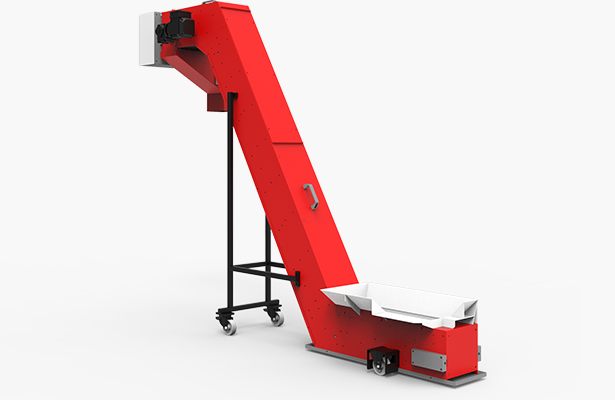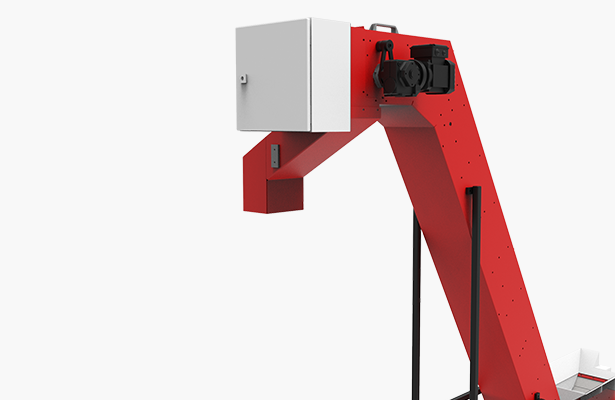 CONVEYING
Plastic Hinged Belt Conveyor
For very light-weight and surface-sensitive bulk materials, it can make sense to choose plastic as a belt material. In order to maintain the benefits of the other hinged belt types, we deliver plastic hinged belts in various pitches and widths that utilize the same conveyor structure. The plastic used is extremely robust and prevents damage to highly sensitive steel parts. Our Plastic Hinged Belt Conveyors (also known as plastic modular belt conveyors), can also be equipped with circulating side walls, lateral chains and carriers. For light-weight parts, we deliver these conveyors in a particularly compact aluminum design (light-weight), e.g. for the plastic industry. Practically any line configuration is possible. All plastic hinges are also available with a perforated or textured surface.
Plastic Hinged Belt Conveyors feature the significant advantage of much lower wear of the belt edges at the turn-around points in angled configurations (e.g. in L- or Z- shape) when compared to conventional Corrugated Sidewall Conveyors. Plastic hinged belts require much smaller frame sizes and smaller idler diameters. This makes it a lot easier to fit them into existing space limitations in the machine layout. Furthermore, the proportion between the effective width and the total width is particularly minimal. Plastic hinged belts are capable of continuously passing through any angled line layouts (Z-shape). In the frame of the conveyor, the hinged belts glide over machined polyethylene sliding rails, making them very quiet and creating little wear. Circulating side wings limit the conveying diameter while carriers enable inclines of up to 75°.
PRODUCT DETAILS AND OPTIONS

+
PLASTIC HINGED BELT CONVEYOR
Available effective carrying widths
200, 300, 400, 500, 600 mm; from 75 mm to 1200 mm
Available L-shape with horizontal charging lengths
400, 600, 800 mm
Incline lengths
1000, 1200, 1500, 2000 mm (u.a.)
Available Z-shape with additional gooseneck lengths
400, 800 mm
Incline angles
45, 50, 60 or 75°
Charge heights
220, 300, 350 mm
Discharge heights (UK drive head)
900, 1000, 1200, 1400, 1600 mm
Conveying speeds available (fixed)
Adjustable speed (1:5) via frequency converter of roughly 10-60 Hz
Up to the previously chosen max-speed
Drive
Three-phase current attachable-gear motor for 230/460 V, 3-ph, 60 Hz (AC)
230 V 1-ph, 60 Hz (AC) upon request
Operational temperature
-4 to + 212 °F

All dimensions and configurations are designed specifically for your use-case. The data shown below is an example of possible configurations.
PLASTIC HINGED BELT CONVEYOR
Applications
DO YOU HAVE
QUESTIONS ABOUT THE
PLASTIC HINGED BELT CONVEYOR?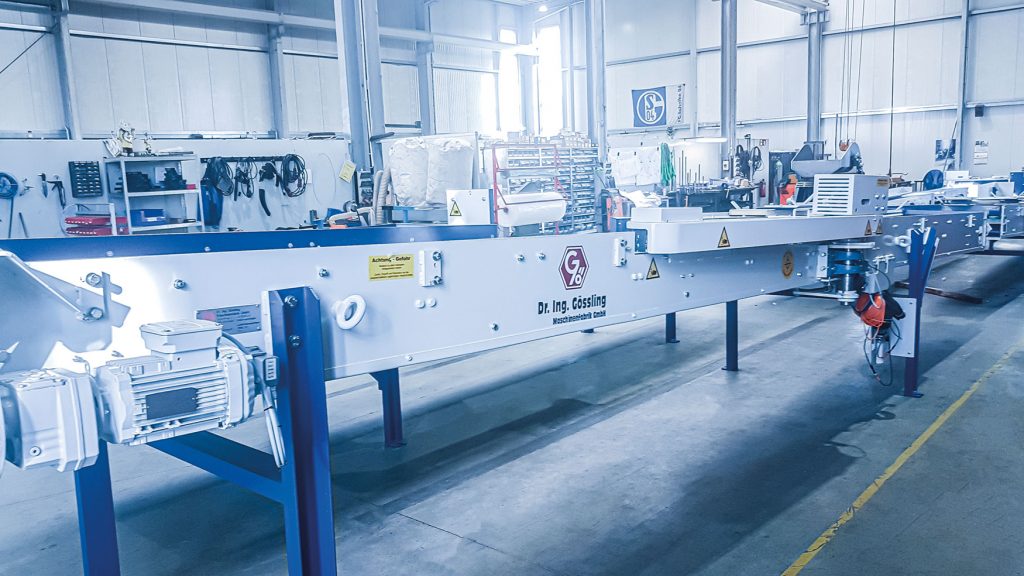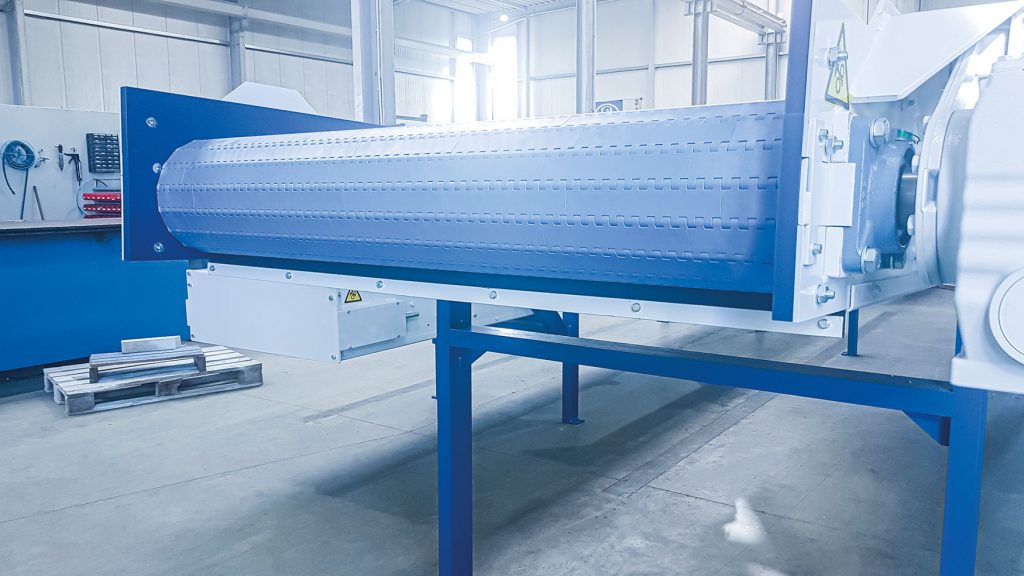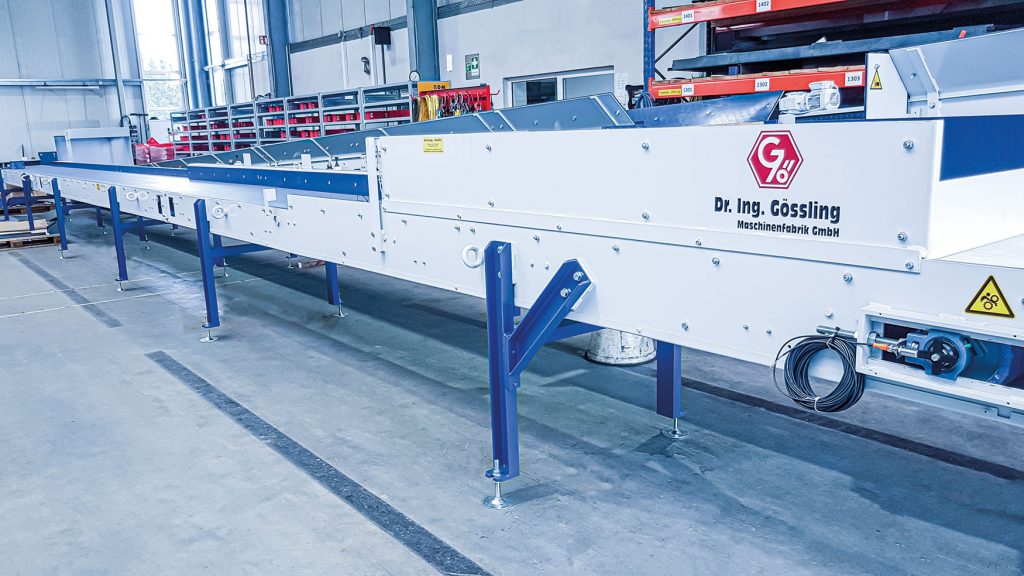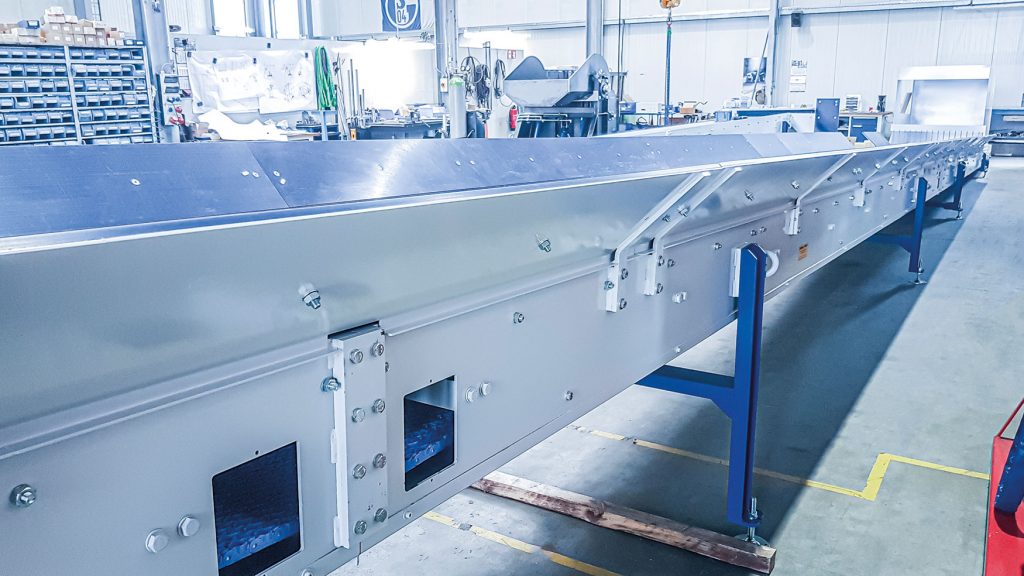 Extremely quiet
Very low-wear
Suitable for sensitive conveying material
Food approved
Very dense belt configuration
Temperature resistance from -20°C to 100°C
HINGES
Robust and Durable
The plastic hinges are extremely robust and will not damage highly sensitive steel parts. They are designed to create a tight belt surface with extremely small gaps of only a few tenths of a millimeter.
The hinge elements are very durable around water, suds, oils and many other organic and inorganic solvents including chemicals. They are food grade approved and can thus be used for pharmaceutical and food processing.
OPTIONS
Hinge Elements, Surface and Temperature
We deliver Plastic Hinged Belt Conveyors with 3/4"; 1"; 1-1/2"; 2" and 3" hinge widths. The hinge elements are available in acetal, PE or PP material with plastic crossbars made of PP or polyamide. We achieve higher strength from our belt by using metal crossbars. The side walls are made of polystyrene or PP. Carriers are either injection molded into the hinge itself or they are made of PE. All plastic hinges are available with a textured surface or perforated (open surface 5 to 50% with slot- or square-/ round holes).
Operational temperature: -20° to 100°C. The hinge belts are driven by a direct polygon engagement or via sprocket wheels that interlink with the belt's lateral chains.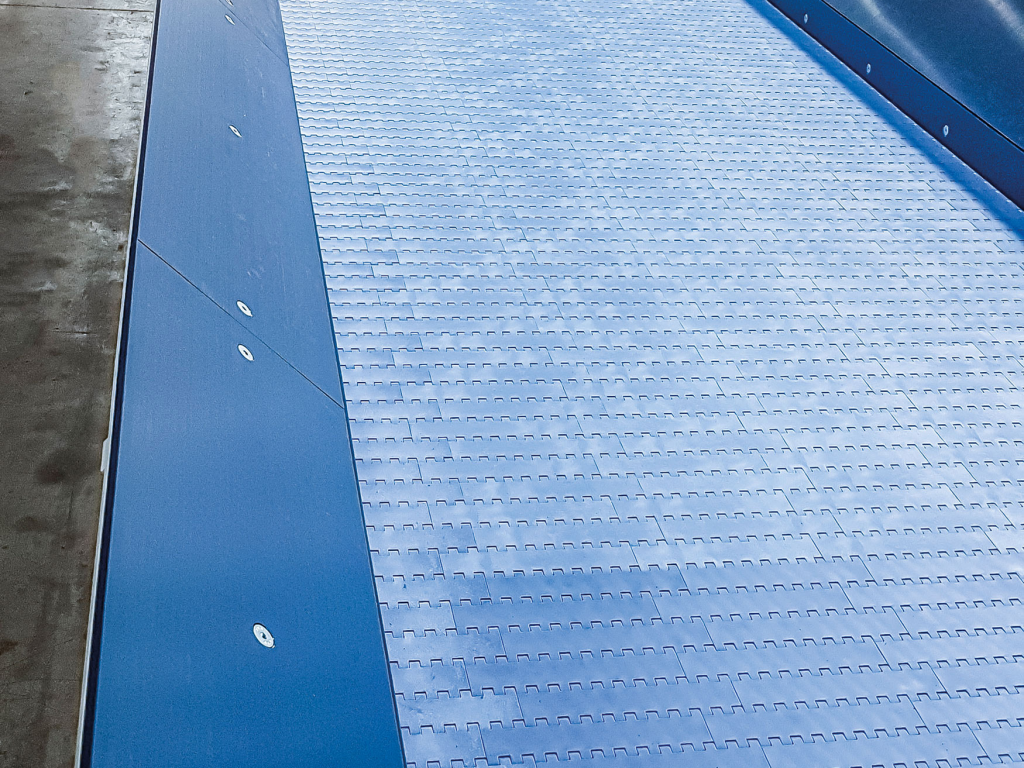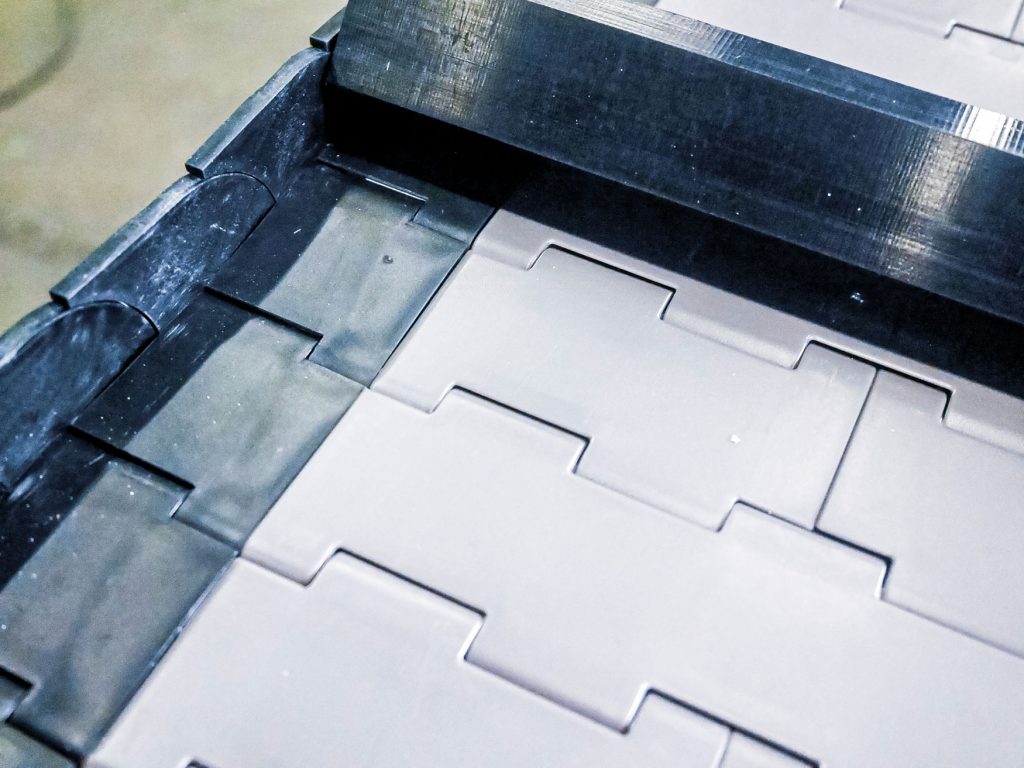 CONTACT FORM
Write to us!
You can can contact us quickly and easily using the form below. We will get back to you as soon as possible!
Or you can reach our headquarters at + (423) 915 – 0472.
LEARN MORE
Other Products