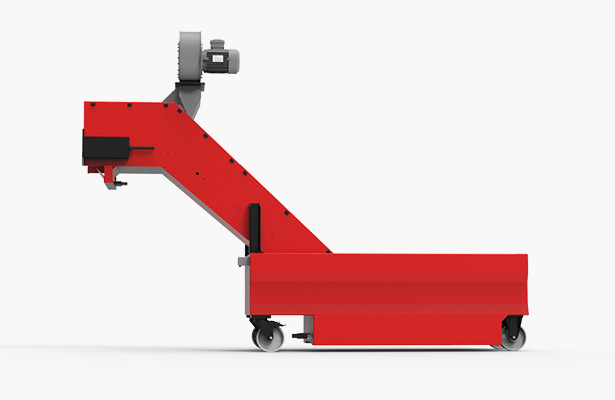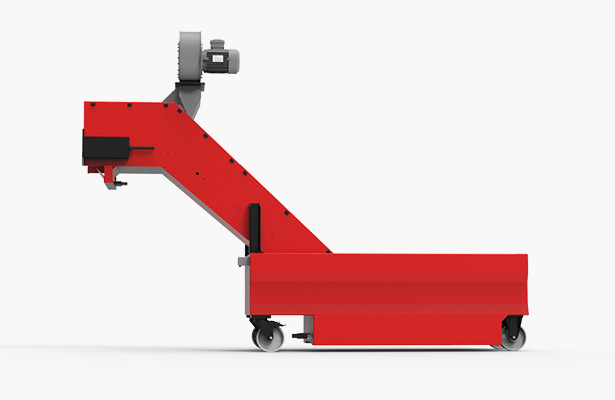 CONVEYING
Immersion-Bath Conveyor
Our systems are equipped for conveying material of any sort (even problematic ones).
Discharge conveyors for immersion and quenching baths are important elements in thermal treatment and other conditioning processes. They enable a steady material flow and a reproducible, consistent product quality.
An Immersion-Bath Conveyor can handle anything from light weight steel needles, spring products, screws and stamped or bent sheet metal, to heavy drop forged parts and sprocket wheel blanks.
Immersion-Bath Conveyors allow for continuous extraction of quenched and immerged parts from liquid baths filled with oils, polymers, water or salt. Our conveyors are always well adapted to these products since we can choose from a large variety of different conveyors. This way, we prevent parts from being pinched or trapped, thus eliminating any mixing of parts when a product is swapped. The line configuration is normally s-shaped with a goose neck discharge at inclination angles of 30° to 60°. Magnetic Slide Conveyors can also transport but at larger inclination angles. Conveyors for salt bath treatments come with matching heat isolation hoods.
PRODUCT DETAILS AND OPTIONS

+
IMMERSION-BATH CONVEYOR
Applications
The Immersion-Bath Conveyor
Read more about The Immersion-Bath Conveyor, its options and its advantages.
If you have any questions or are interested, please contact us directly!
Parts don't get pinched or caught
Easily integrated
OPTION
Complete System Solutions Including
Charge and Discharge Technology
In general, we deliver complete system solutions or single components for an Immersion-Bath. For example, a single- or double-walled tank made from steel or stainless steel 1.4301. Also available are required cooling, heating and stirring equipment, double quenching baths (Oil and water) with lateral displacement frames or covering hoods with integrated oil-vapor recirculation.
We also deliver a large variety of individually configured conveying and batching equipment to charge and discharge our Immersion-Bath Conveyors. This includes downstream Immersion-Washing Baths for salt-bath treatments, downstream Vibrating Feeders for continuous dosing, De-oiling Centrifuges or demagnetizing solutions for Magnetic Slide Immersion-Bath Conveyors.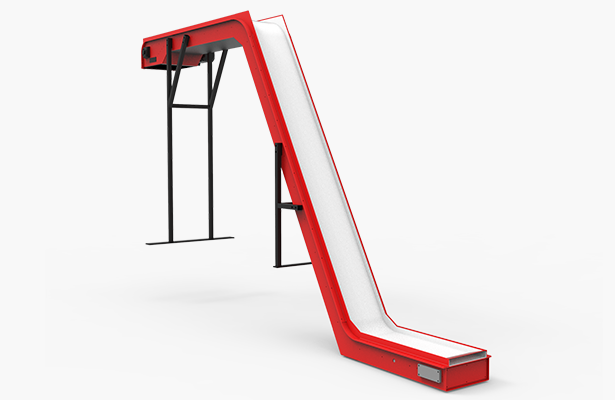 SPECIFICATION
Magentic Slide Conveyor
For lightweight parts that are sharp, long shafted or tend to get caught, we recommend the use of a Magnetic Slide Conveyor for Immersion-Baths.  One important condition is that the parts can be magnetized. Magnetic Slide Conveyors feature two parallel drive chains within their frame. Permanent magnetic rails are fixed in between the drive chains in consistent distances. The conveyed parts are grabbed by the magnetic field and pulled across a sliding surface that lies right above the magnetic rails. The fixed sliding surface is anti-magnetic, allowing the magnetic force to reach the parts without being affected. The sliding surface can also be textured (if needed). The Magnetic Slide Conveyors do not sit inside the tanks. Instead, a large hopper at the front of the conveyor acts as the tank.
SPECIFICATION
Hinged Belt Conveyor
We use Steel Hinged Belts as Immersion-Bath Conveyors for sharp parts that tend to get stuck and weigh around 7-15 lbs. a piece. The hinged belt surface is smooth (flat), and the rolled portion of the hinge are formed below the conveying surface. The gaps between each of the hinge segments are only a few tenths of a millimeter wide. Hinge segments with perforations are available upon request. The perforations can be limited to the carriers (upon request) and allow for good drainage of the bath liquid. The internals and drive chains are sealed by the side-wings and rail covers. Carriers (flights) enable inclined conveying.
These belts are also chain-guided at the sides, allowing for practically any line configuration.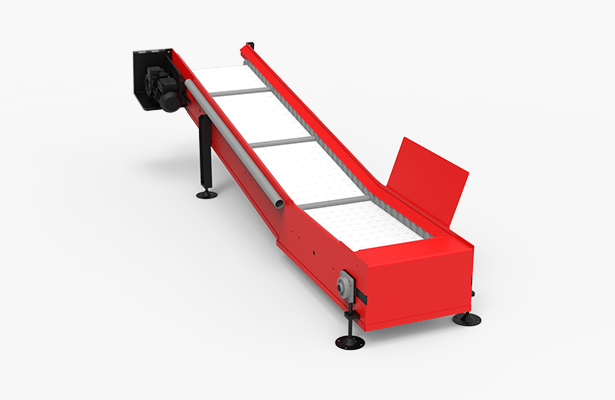 SPECIFICATION
Folding-Cup Conveyor
When flat, round blanks or slugs tend to stick; Folding-Cup Conveyors are the first choice as a transporting system.  The conveying elements are perforated cups that are fixed in between two drive chains via crossbars. This design resembles a rope ladder that allows the cups to fold, with the crossbar acting like a hinge. A roll is fixed to the upper discharge end which lifts the cups, tipping them onto a PU-impact rail. The impact empties the content of the cup. On their return, the cups face downward. At the turnaround point in the bath-tank, the cups autonomously position themselves into their conveying position.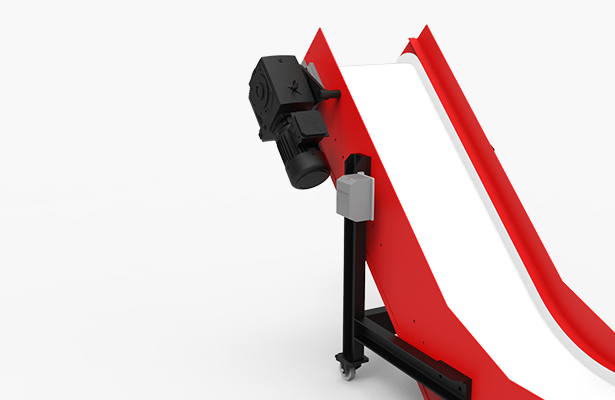 SPECIFICATION
Wire Mesh Belt Conveyor
Due to excellent permeability involving quenching and immerging medium, Wire Mesh Conveyors are the preferred option for use as an Immersion-Bath Conveyor. These belts are chain-guided at the sides, enabling almost any configuration. The wire mesh is made of standard, cold formed steel wire or stainless steel (1.4301). The conveyor's internals (including the drive chains) are perfectly sealed by side-wings and rail covers. Carriers (flights) enable inline conveying when space restrictions are present. Depending on the size and type of material to be conveyed, the open wire mesh can be sealed by webbing corrugated metal sheets or u-profiles between the crossbars.
Cooling and stirring equipment (insertable or external, tube bundle or plate cooler)
Downstream De-oiling Centrifuges, demagnetizing solutions, Vibrating Feeders and Immersion-Bath Washing Baths
Electrical heating elements
Salt-bath heating
Cooling-water control unit (sensors and control elements)
Transfer- and recycling pumps
Quick-access manway (dome)
Covering hoods with oil-vapor aspiration
Limited movement control device
CO2-extinguishing equipment (for oil baths)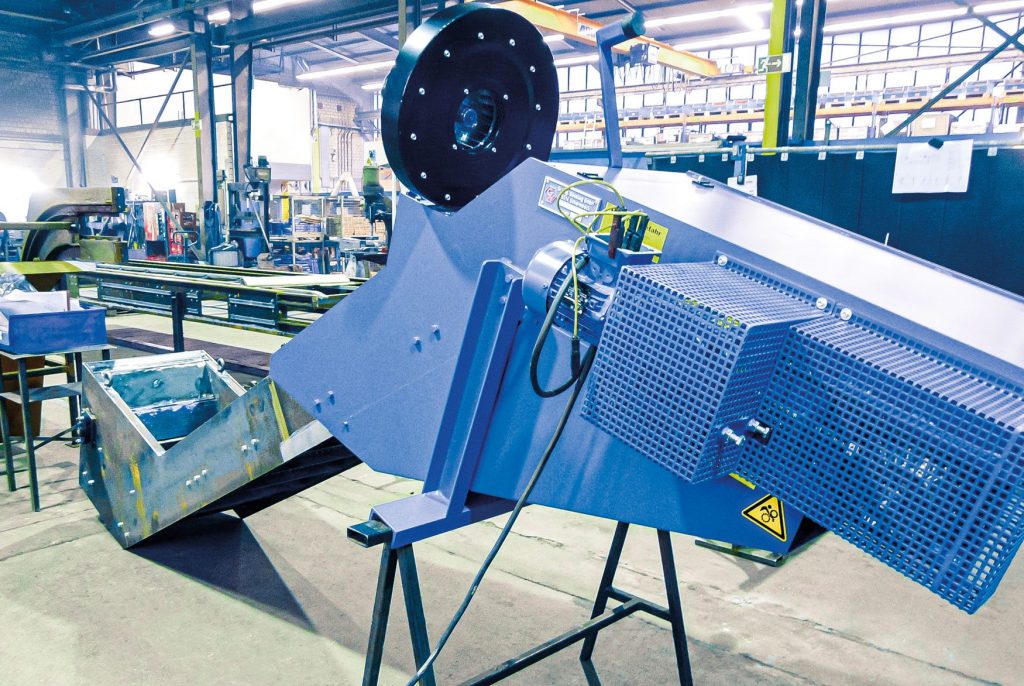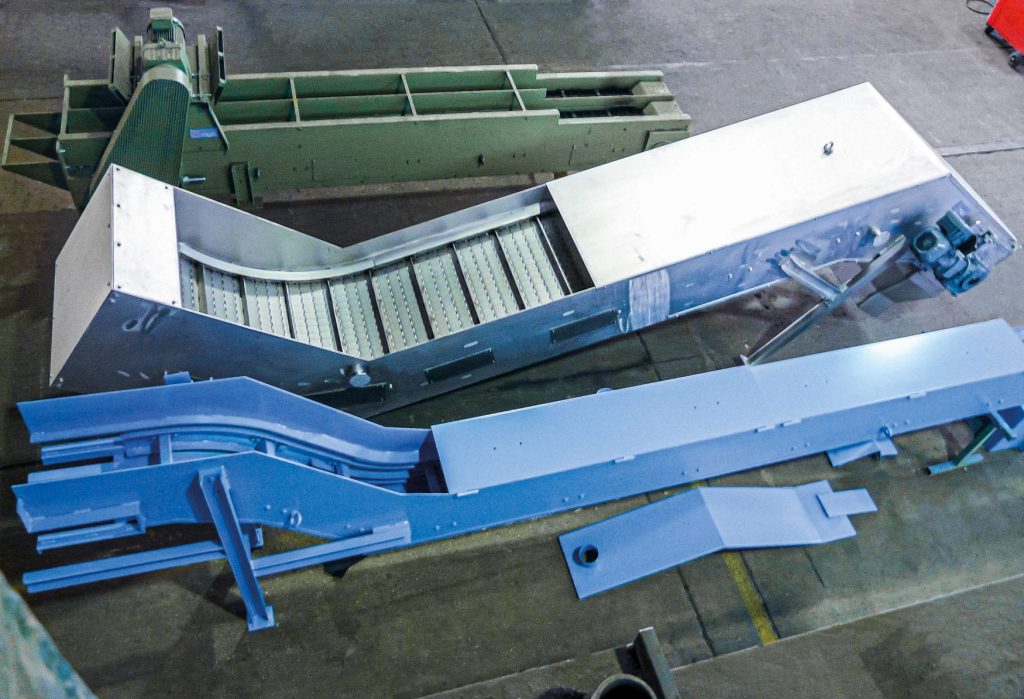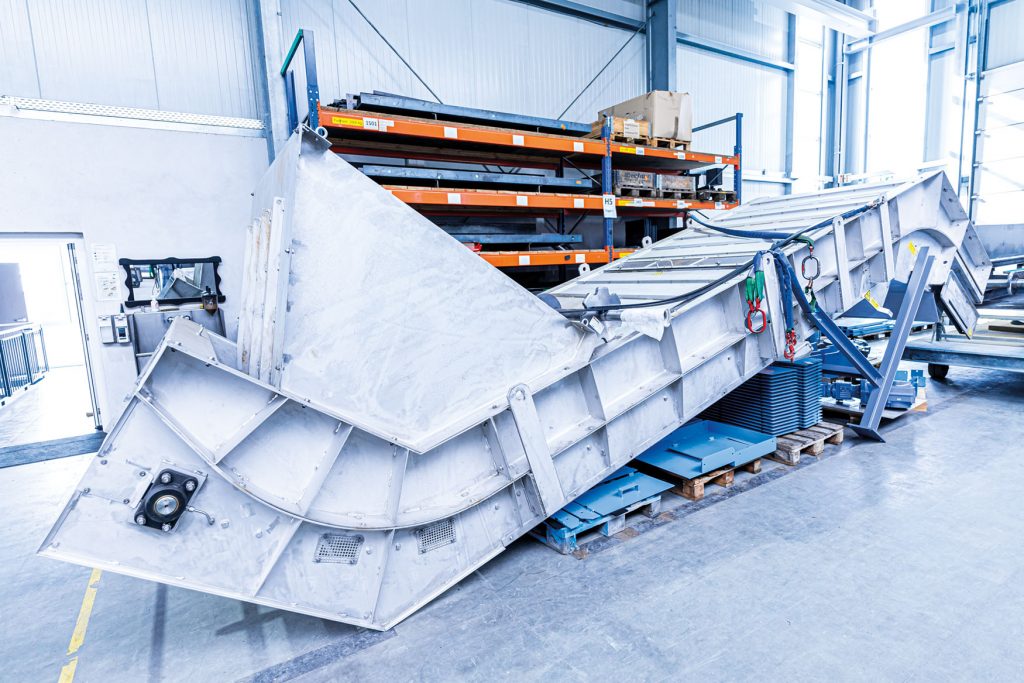 CONTACT FORM
Write to us!
You can can contact us quickly and easily using the form below. We will get back to you as soon as possible!
Or you can reach our headquarters at + (423) 915 – 0472.