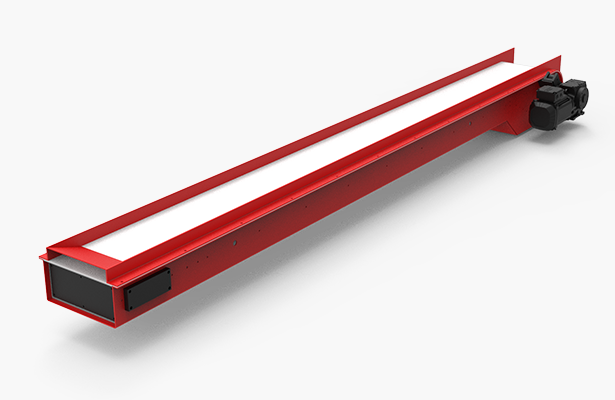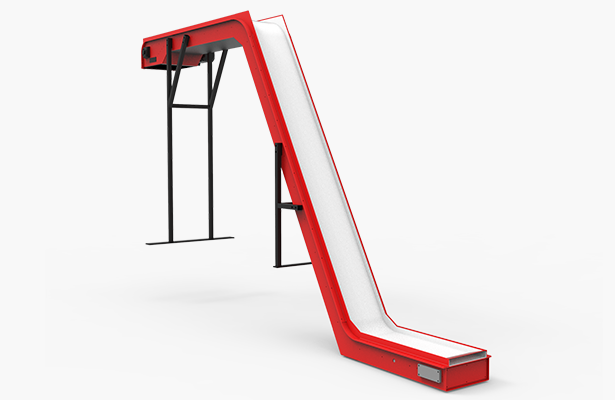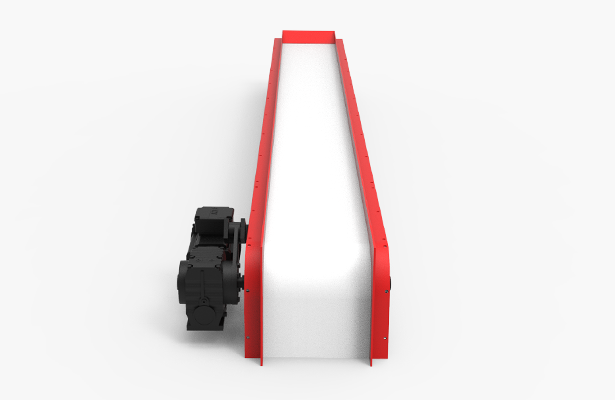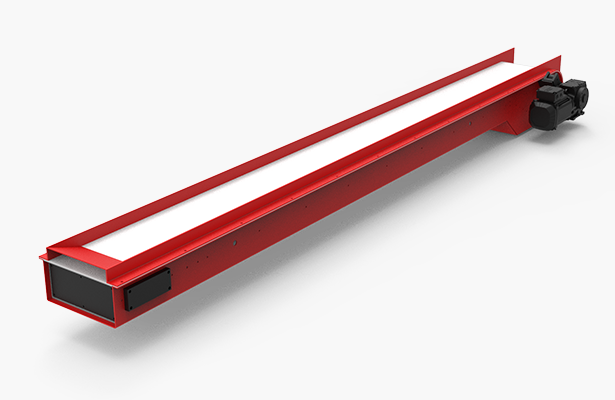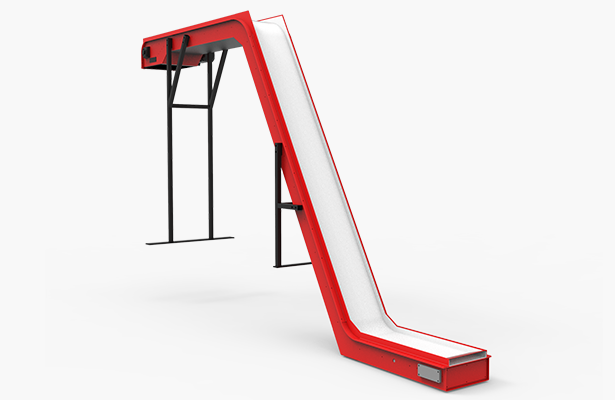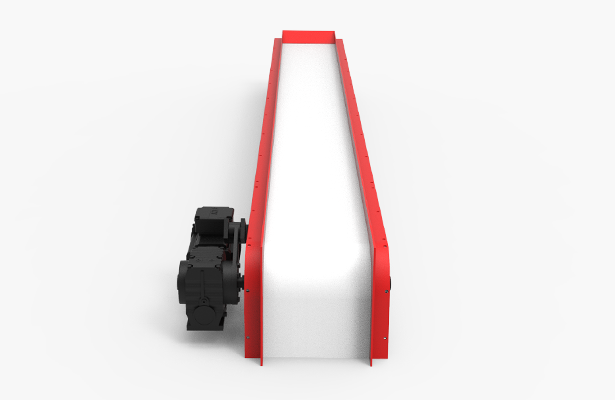 CONVEYING
Magnetic Slide Conveyor
Our Magnetic Slide Conveyors are ideal for use in stamping processes, screw manufacturing, disposal of metal waste and swarf as well as heat treatment of small and sharp "hardened" stock.   
We deliver Magnetic Slide Conveyors specifically designed for use in stamping presses, punching machines, and chipping machine tools, as well as under floor transport to central scrap disposal stations across long distances. Stamping products (stamped and pressed parts, scrap, nails, swarf etc.) are elevated and conveyed over an anti-magnetic sliding surface as if by an invisible hand, resulting in the conveyor also being known as the "ghost-conveyor".
Steel parts are elevated and conveyed over an anti-magnetic sliding surface using magnets. The permanent magnet system that circulates under the sliding surface features grouped magnetic field lines, making it highly effective. It grabs hold of the steel parts, pulls them across the sliding surface and conveys them to the discharge end in the same circulating frequency speed.
All moving parts of this unique transporting system are located within the body of the machine where they are greased for life and hermetically sealed against any external intrusion. This all-round seal makes these Magnetic Slide Conveyors ideal for the use in cooling oil, quenching, and emulsion baths as well as continuous-flow washing machines. The strict separation of drive components and conveying material guarantees an extremely reliable and safe transporting system.
By using different sizes of magnets and permanent magnet systems, even flat scrap or scrap strips can be conveyed. The configuration of the magnets is chosen based on the material to be conveyed and required throughput. Options include hard ferrite or neodymium magnets, also in various combinations. To ensure maximum reliability, the magnets are glued to each other and to their carrying frame using high-strength epoxy in addition to a specially designed, spot-welded stainless-steel cover. Low conveyor frame heights enable use in areas that are limited in space.
PRODUCT DETAILS AND OPTIONS

+
MAGNETIC SLIDE CONVEYOR
Effective widths
4", 6", 8", 10", 12", 14", 16", 18", 20", 22", 24", 26", 27.5", 29.5", 31.5"
Size Designations
T6, T9.525, T19.05 and T63
Conveying speeds
10 ft.  to 52.5 ft./min

(in special cases for T63 up to a maximum of 72 ft./min)

Incline angles
30°, 45°, 60° or 75 ° (custom angles are also possible)
Line management
Shapes: Horizontal, L, C or Z-Shape
Chain configurations
For the sizes T6 and T9.525 we use roller chains, the sizes T19.05 and T63 utilize hollow-pin chains. Up to the size T19.05 the chains run on PE-sliding rails.

The size T63 is exclusively built with a steel sliding rail system with oil lubrication system.
MAGNETIC SLIDE CONVEYOR
Applications
The Magnetic Slide Conveyor
Read more about the Magnetic Slide Conveyor, its options and its advantages.
If you have any questions or are interested, please contact us directly!
High safety standard (no moving parts outside of the conveyor)
Low-profile frame height starting at 1.38"
Low maintenance
Hermetical seal enables various application areas
Lubricated for life
Individual line management
ADVANTAGE
Low Maintenance
On the inside of the Magnetic Slide Conveyor, the chains run along rails constructed out of PE material. The lack of oil lubrication is a distinctive advantage of its design and lets it outperform oil-filled models, especially in terms of maintenance. In combination with a primary filling of grease, re-lubrication is not necessary even under permanent operation. Complemented by an automatic chain-tensioning unit, you are left with minimal maintenance.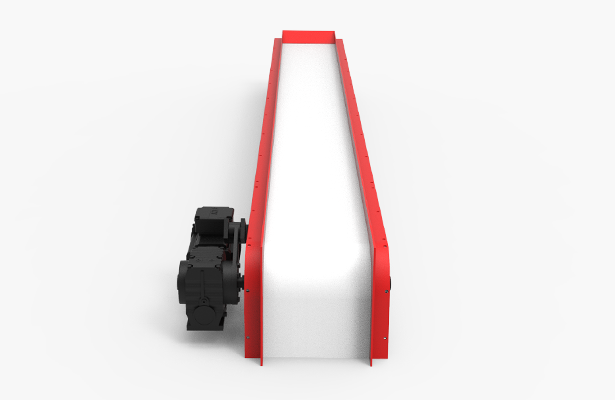 H-DESIGN
L-DESIGN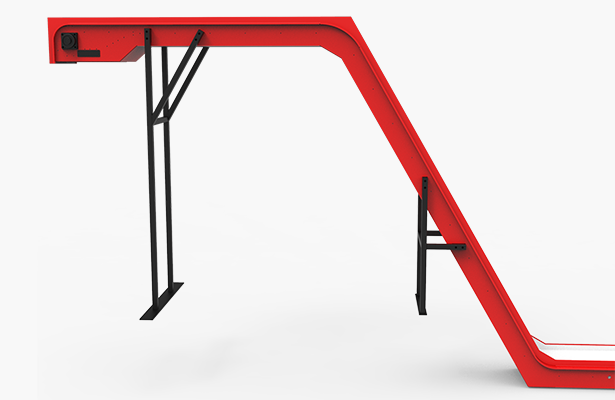 Z-DESIGN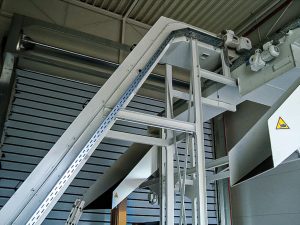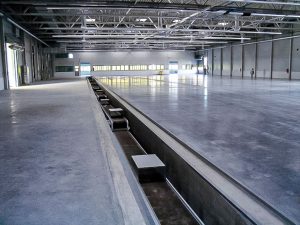 OPTION
Control Box
A control box serves as a temporary storage for batching purposes in screw production. First the parts are collected inside the storage box. They are then inspected and the batch is emptied into either a larger storage container (accepted parts) or a smaller container (rejected parts). To do so, a sloped door is manually opened with a sliding handle to discharge parts. Special designs (e.g. a double control box) are possible.
OPTION
Demagnetizing Coil
When parts have been in contact with a magnetic field, they are known to retain magnetism within the parts. Depending on the use case, it can be necessary to fully demagnetize the parts. Demagnetizing coils serve exactly this purpose. The parts are directed through the opening in the coil which features a strong alternating magnetic field. Afterwards they are demagnetized.
OPTION
Casters
To allow use with different machines or for easier installation, it can be beneficial to equip the Magnetic Slide Conveyor with castors. We offer fixed and swivel castors for simple displacement by hand and/or with profiled rollers for precise positioning of the conveyor in a machine.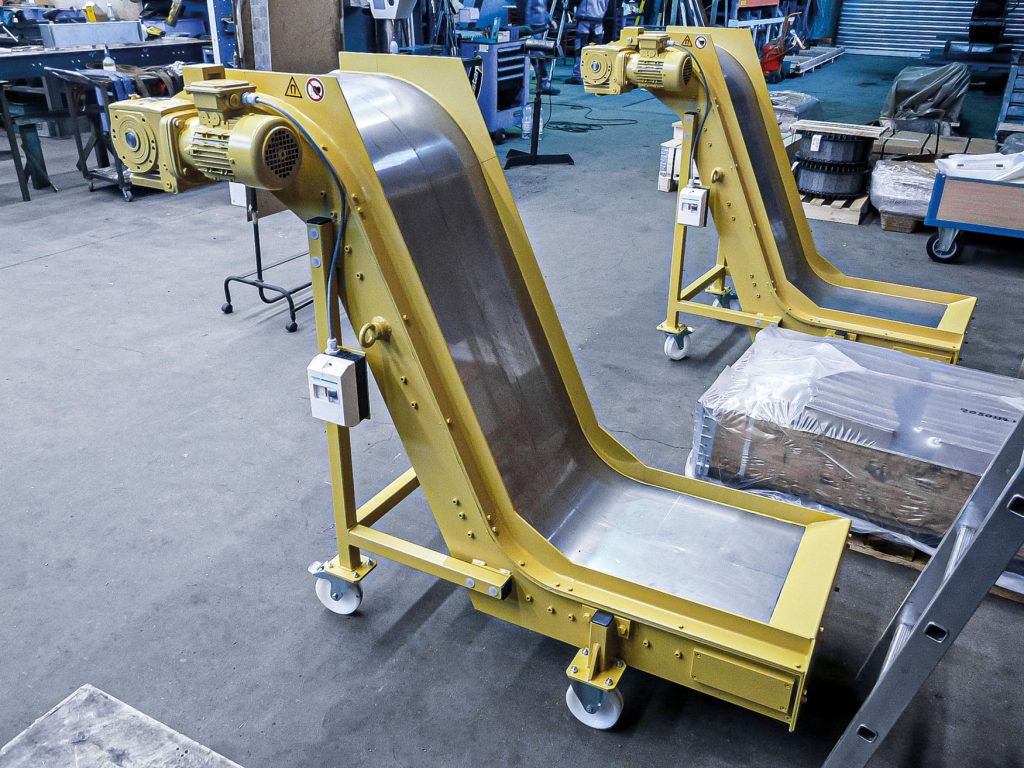 OPTION
Multi-Track Switch
If parts are to be disposed into multiple containers, the discharge of the conveyor can be fitted with a seesaw chute, a two-way chute, a swivel chute or a multi-track switch. The distribution can be done manually or automatically, with an electric drive or electro pneumatically.
TEST CENTER
Tests with Client Parts
We have a test unit in our test center that can be used to carry out variuos tests. By adjusting to different shapes and demands, we set the foundation to creating a client's individual, optimal result. To perform tests on site, the test unit will require installation into the production line and sample batches must be ran for results. Feel free to reach out to us for more information!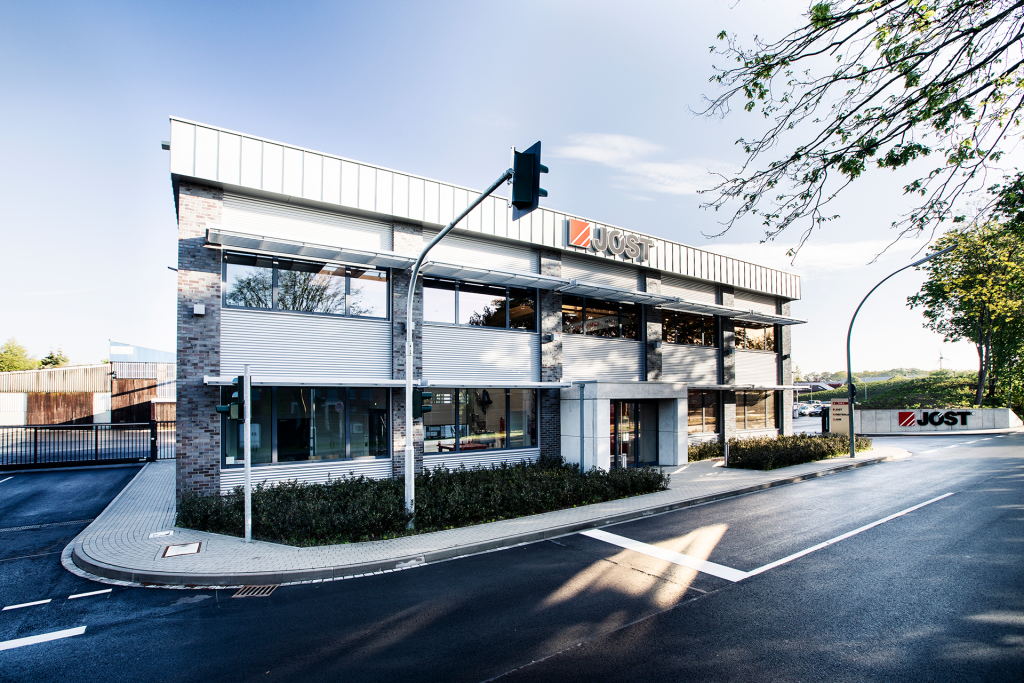 CONTACT FORM
Write to us!
You can can contact us quickly and easily using the form below. We will get back to you as soon as possible!
Or you can reach our headquarters at + (423) 915 – 0472.