ACCORDING TO YOUR WISHES
Conveying and
Process Engineering
As a member of the JOEST group, we are active for them worldwide with over 850 employees and can offer integrated systems and complete solutions.
Goessling USA, Inc. was founded in 1990 in Johnson City (East) Tennessee as a subsidiary of Dr.-Ing. Gössling Maschinenfabrik GmbH in Germany. Goessling is known worldwide as a manufacturer of conveying equipment, dumpers and tilters, handling equipment and special feeding systems. Centrifuges and industrial washers round off the product range. Since its introduction, Goessling USA, Inc. has been operating its own production line so that quality products could be brought into the North American market. The first steps were made in the stamping and fastener industries. Here, Goessling USA, Inc. established itself quickly and successfully on account of the high-quality design of its products. Trouble-free construction, quick after-sales service and careful attention to customer's particular needs are the requirements of Goessling USA, Inc. production.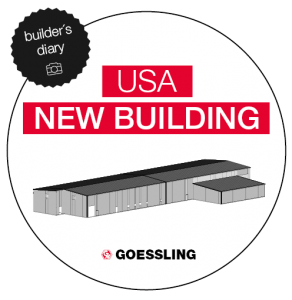 READ MORE ABOUT THE COMPANY

+
Due to its wide range of products, Goessling USA, Inc. today is a very welcome partner of American companies. The big groups of the fastener industry and the big manufacturers of stampings for the automotive industry count on our clientele in the Canadian and US markets. On account of the experience gained worldwide with the handling of red-hot products, Goessling USA, Inc. has evolved into one of the most important suppliers to the forging, steel hardening and casting industries.
The introduction of magnetic conveying systems of all kinds also caught the attention of customers from other industries to the products and services offered by Goessling USA, Inc. Due to its principle of providing customers with conveying systems incorporating jam and trouble-free design, Goessling USA, Inc. is known as being one of the best manufacturers of trouble-free hinged steel belt conveyors in the world.
Along with the expansion of our delivery program into the field of lifting equipment and dumpers as well as industrial de-oilers and washers, vibratory conveyors of all kinds were also added to the Goessling product range. To keep up with increasing production, a state-of-the-art CAD system featuring parametric modeling was introduced in the design and development department. With the constantly increasing demands for conveyor and interlinking systems, Goessling USA, Inc. also broadened its horizons to include modern handling and automation technology with sorting, orienting and gripping capabilities. Also included are circular conveying systems with workpiece carriers, orienting feeders and step loaders. These are the most modern components of the product range of Goessling USA, Inc. today. In 2015, Goessling USA moved to a new 15,000 square foot facility located in Piney Flats, TN. The new building includes a larger production area, with an overhead 5-ton crane to assist in the construction of heavy duty hinged steel belt conveyors built for the automotive stamping industry.
From East-Tennessee, Goessling USA, Inc. today serves the industry throughout the North American market as well as in Mexico and parts of South America. A friendly and dynamic service team will always be at your disposal to give you any technical assistance you may require.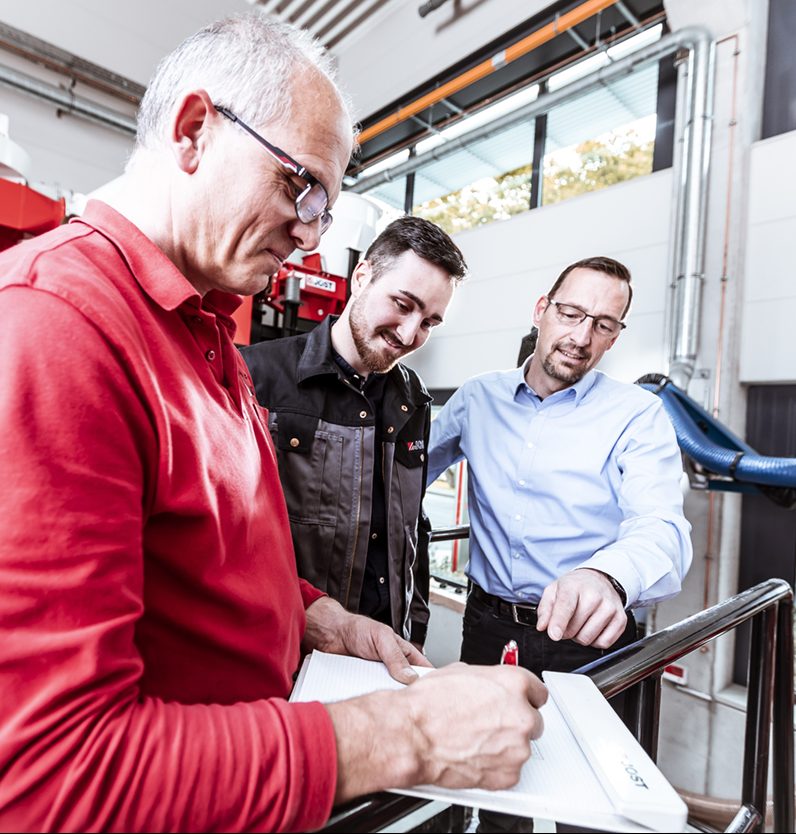 OUR VALUES
From Management
to Production:
Our shared values unite us. We are proud that Goessling has made a name for itself worldwide - a success that we continue to work on every day.
Our guidelines give us orientation for this. They are not just on paper: they are tangible, throughout the entire company!
Employees, clients and suppliers are our partners.
Together, we secure the independence of the company.
We believe in fair competition and convince our clients with reliability, proximity and openness to new tasks.
Our contact internally and externally is honest, communicative and target orientated.
We think ahead and deliver consistently.
If you have any questions about our machines and
plants
we look forward to hearing from you!
AFTER SALES SERVICE
Individuality and Competence
Our clients value the flexibility and versatility of our conveying systems, since each plant is ideally adapted to its specific operational conditions.
Rely on the professional competence and technical experience of our highly qualified engineers, technicians, trained workers and mechanics. During our entire processing chain from planning, designing, manufacturing, installation and commissioning through to maintenance and repair - quality, service, and client satisfaction are our top priorities. In addition, the After Sales Service includes the modification, expansion and modernization of plants – even from other manufacturers. Should there ever be any problems, our service hotline is available 24/7.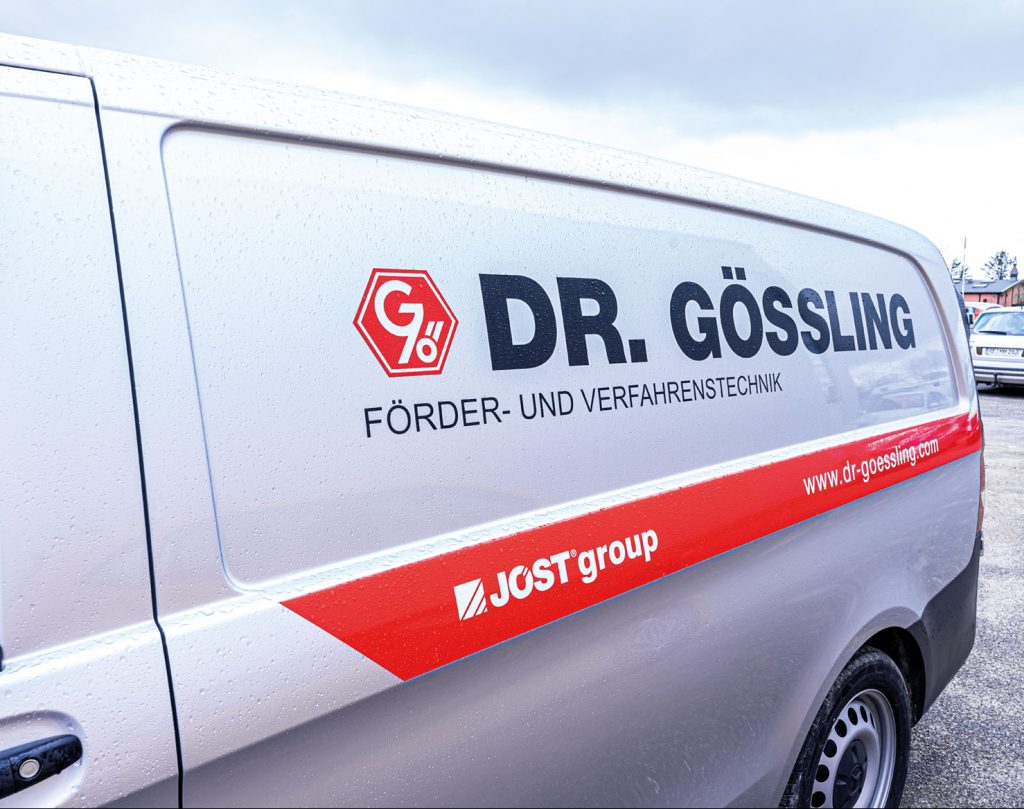 OUR GOALS
Your Satisfaction is Our Motivation
The satisfaction of our clients is our motivation. In order to maintain it long-term, we continuously expand our offer of conveying technology in known industries and adapt proven products to better suit new applications and innovative tasks. Internally, we focus on the development of the technical business areas, the expansion of our partner network and a long-term strengthening of our field team. This way, we create ideal conditions that will guarantee you well-engineered, quality products in the future as well.
Another goal is the expansion of our product portfolio by constantly optimizing our key products. This active process makes us very versatile. The development of individual solutions, customized to your application is a challenge for a good client relationship that we gladly accept.
CLIENT
SATISFACTION
INDIVIDUAL
CONVEYING TECHNOLOGY

PRODUCT
PORTFOLIO EXPANSION
CONSTANT
OPTIMIZATION
HEADQUARTER
GERMANY
GOESSLING
JÖST GmbH + Co. KG
Gewerbestraße 28-32
48249 Dülmen, Germany
CONTACT FORM
Write to us!
You can contact us quickly and easily using the form below. We will get back to you as soon as possible!
Or you can reach our headquarters at + (423) 915 – 0472.